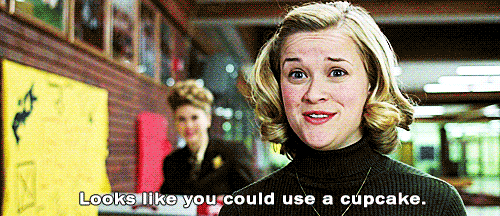 Only hours away from the 2nd Presidential Debate, the entire country – Democrat and Republican, conservative and liberal, the Facebook friend whose posts you always like and the extremist relative you're no longer speaking to, all seem to be asking the same question – why in God's name isn't it already November 9th?
The relentless pace of the 24 hour news cycle matched with one candidate in particular's capacity for generating a scandal of the hour (forget the week or month) has even the most devoted political junkies needing to hit the refresh key on their souls before they truly have no more fucks left to give.
Luckily, as with almost every real world problem, there's TV for that. Check out these suggestions on what to watch when you want to stay engaged but aren't sure if you can make it through 29 more days of comment section wars under Aunt Ida's not so subtly bigoted post and endless snarky tweets from every egg who thinks they're the next Patton Oswalt:
Show Me a Hero – available for streaming on HBOgo and HBOnow
David Simon's six part miniseries begins with this quote from F. Scott Fitzgerald: "Show me a hero and I'll write you a tragedy," and sure enough what follows is the story of fast-paced rise and even quicker fall of a flawed American politician in late 80s upstate New York.
Part Shakespearean tragedy about the tendency toward greed and corruption in us all, part real world investigation into the socioeconomic and racial disparity that resulted in housing segregation in so many American cities, Show Me a Hero soars on incredibly nuanced performances from Oscar Isaac, Catherine Keener, Wynona Ryder (don't call it a comeback) and Natalie Paul.
Just as you'd expect from the creator of The Wire, there's no sugarcoating here of the American political system, only the frustration and failure that come with dashed dreams and the hard-won incremental progress that is the sometimes reward for the people who are not willing to give up on theirs.
Braindead – Season 1 available for streaming on Amazon Prime
Sometimes we just need to laugh. Never is this more true that in an election year – whether it's because you've just seen another CNN headline that's just too stupid to be real or you've stumbled upon a particularly vicious troll attacking someone who isn't a white cis male for daring to exist, it comes down to the fact if we don't get a good laugh soon, we're going to cry. And once the crying starts, it may never stop.
For giving us something to laugh about this year, I've forgiven CBS's new comedy Braindead, for stealing its premise – aliens invade politics by way of politicians' various orifices – from an episode of Doctor Who (honestly, there are so many episodes of Dr. Who at this point, I think scifi writers have to steal from it, or there just wouldn't be any material left.)
Did I mention there are musical recaps at the beginning of each episode? And American treasures Mary Elizabeth Winstead and Aaron Tveit? And exploding heads? So that's a scifi, political satire, body-horror, musical mashup with Tony Shaloub doing his best Kevin Spacey from House of Cards – I know I'm gonna have an episode queued up to follow the debate just to keep the despair at bay for just a little while longer.
Great Performances: Hamilton's America  – Friday, October 21 at 9/8c on PBS
There's not much really left to say about the juggernaut that is Hamilton: An American Musical. If you're that kind of nerd, you know every lyric by heart even if you haven't been able to lie, cheat, steal or kill to get a ticket to the actual show. If not, you're probably like, meh, whatever. Either way I think we can all acknowledge the national treasure that was Lin Manual's ponytail.
For those people who just don't "do" musicals, first of all, sorry we can't be friends, and secondly, I still think this documentary on the making of Hamilton should still be worth watching. It can make us all feel better to know that hundreds of years ago, when dudes were still bragging about the size of the dueling pistol, things were just as fucked up as they are now – the country was always divided, politicians always played dirty and sex always sold papers (papers here refers to newspapers, which were the Buzzfeed listicles of the past). 2016 didn't event all that BS, it's just this is the BS we get to live with – and someday it'll make for a great puppet show opera.
Also, by watching Hamilton's America, you get to see one of the most inspire-able people alive make googly eyes at old statues and Barack Obama. And if that doesn't inspire you, probably nothing will.